COVID-19
Naval Station Great Lakes COVID-19 Update
Last Updated on May 20, 2020
INSTALLATION NEWS
CHILD & YOUTH PROGRAMS
CDC operations are at Level 2. All CDC operations are consolidated into Building 2700 and School Age Care is in Bldg. 8190. Non-medical counseling for youth now available by video, click here for more information. Hours of Care: Mon-Fri: 6am-6pm
MORALE, WELFARE & RECREATION (MWR)
Veterans Memorial Golf Course is Open for Play starting Friday May 1
Advanced Reservation Required & Some Restrictions apply. Call 847-688-4593 to book a tee time.
For more details https://www.navymwrgreatlakes.com/programs/11a70f82-5e00-4f89-b855-a5c7f104947d
Effective Immediately By Order of the Command and for Safety of All Concerned: All other MWR facilities/programs will be closed until further notice.
For a full list of our virtual programming click the image below or check our events go to our Facebook page https://www.facebook.com/MWRGreatLakes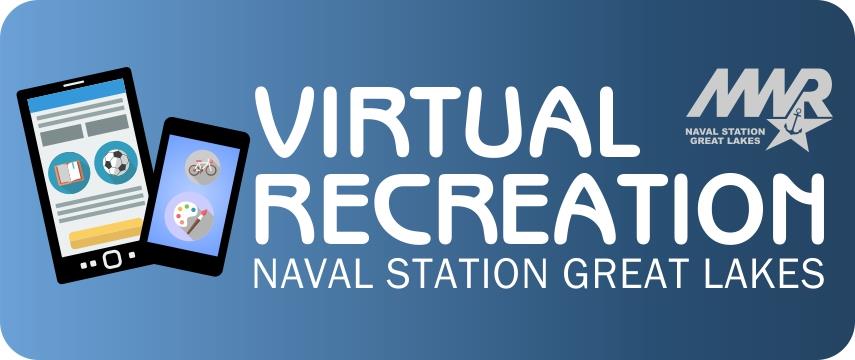 Are you looking for something to do while stuck at home?
Let us help you make your time at home more enjoyable and productive!
https://www.navymwrmidlant.com/athome

FLEET & FAMILY SUPPORT SERVICES (FFSC)
The Naval Station Great Lakes FFSC building is closed.
For assistance with an urgent situation, please use the following phone numbers: FFSC We Can Still Help PDF
Family Advocacy Program (FAP): 847-707-4780
Sailor Assistance and Intercept for Life (SAIL): 847-707-4780
Sexual Assault Prevention and Response Program (SAPR): 847-343-8132
Counseling; Tri-Care or Military One Source: 800-342-9647
Emergency Financial Assistance, contact the American Red Cross: 877-272-7337
Resources:
BLOOD DRIVE
Blood Drive May 2020 Dates Blood Drive June 2020 Dates


HOUSING
Navy Gateway Inn & Suites
24-Hour Operation - Front Desk: 847-688-6675
Note: room service two days per week.
Family Housing
Housing Office closed to walk-in customers. Call: 847-688-3440
Only urgent/emergency maintenance service requests are being performed, all routine maintenance is suspended. Call: 847-689-4312.
GALLEY
Mon-Fri: 5-7am; 10:30am-12:45pm; 4:45-630pm & 11:30pm-1:30am
Sat, Sun & Holiday's: 6:30-8am; 9am-Noon & 4-5:30pm
GREAT LAKES COMMISARY
No Early Bird hours
Special hours for elderly (60+), pregnant, and disabled: Sun/Wed: 10-11am
Sun: 11am-6pm
Mon: CLOSED
Tues: 10am-7pm
Wed: 11am-7pm
Thurs: 10am-7pm
Fri: 10am-7pm
Sat: 8am-7pm
Extra precautions being taken at the Commissary
NAVY EXCHANGE
Currently providing modified services throughout the base.
Navy Exchange Hours and Services - updated May 5
ADDITIONAL RESOURCES
CDC DIY Cloth Face Covering Instructions
Vitamin D-COVID-19 Information
NRPA Social Distancing Blog Post
Lifelink Newsletter April 2020
Mid-Atlantic Fleet & Family Readiness COVID-19 Program Updates
With the current spread of COVID-19, the priorities for Mid-Atlantic Fleet & Family Readiness Programs are to protect personnel and support the mission. We are developing this web page to provide the most current information for MWR, CYP, Housing, FFSC and Galley closures, cancellations and adjusted services.
Force Health Protection Condition Bravo has been ordered for Naval Station Great Lakes. All personnel should: avoid contact with sick people; practice proper hygiene and cough/sneeze etiquette. Travel restrictions have been directed for all DOD Military Personnel, Family members, Government Service Employees and Contractors for domestic and international travel. For further guidance refer to the Under Secretary of Defense Force Health Protection Supplement 2, dated 25 February 2020.