***RTC RECRUIT CARE PACKAGES ARE TEMPORARILY NOT AVAILABLE***
Whether or not you are attending graduation, the Recruit Care Package is an ideal gift to show your new graduate how proud you are of them. The Recruit Care Package includes a customized Great Lakes Command Commemorative coin, a luggage tag for all their future travels, an "I Survived Navy Boot Camp" pen with three one-of-a-kind Naval Station Great Lakes Postcards, a book light for late night studies, a water bottle and a silicone cell phone card holder, all packaged together in a Naval Station Great Lakes draw string backpack.
PLEASE NOTE:
Recruit Care Packages can only be purchased NO SOONER THAN two weeks before your Recruits Graduation week and NO LATER THAN the Friday before your Recruits Graduation date.
A portion of sales goes back to support your graduate's recreation fund through the Morale, Welfare & Recreation Department at Naval Station Great Lakes.
To order your Care Package:
Click the link below. Select "Care Package" in the Category drop down menu, and then click "Search."
The Recruit Care Package is currently unavailable.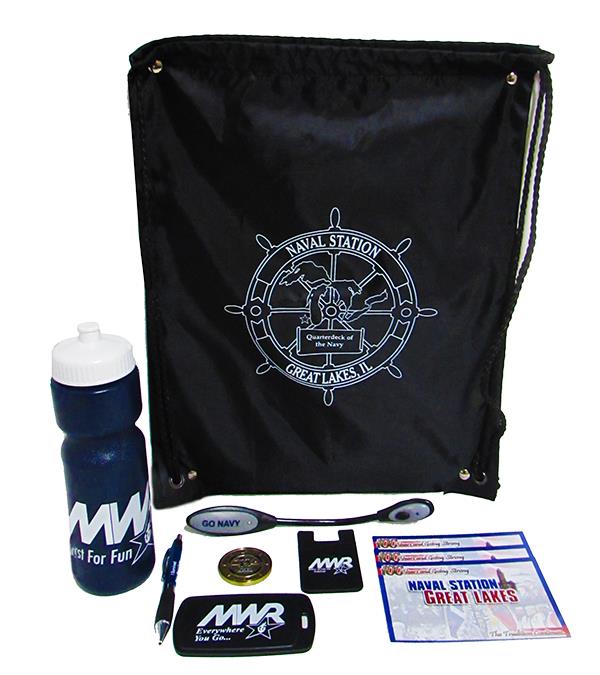 Email your questions or concerns to grlkmwrrecdivisi.fct@navy.mil
Please write Recruit Care Package in the subject line.