MISSING YOUR RECRUIT OR SAILOR?
Want to put a smile on their face?
Surprise them with one of our exclusive care packages guaranteed to show your support and raise their spirits!
You can easily send a little sunshine and TLC from home whether your loved one is in training at Navy Boot Camp or attending A or C School at Naval Station Great Lakes.
These select care packages are a perfect gift of surprises, snacks and essentials to honor your Sailor's time at Naval Station Great Lakes. The best part is that you will have the opportunity to leave a personalized message with your order to show your Recruit or Sailor how much you care and how proud you are of him/her. Never worry about your package getting lost in the mail. Care packages are assembled on-site, and will be personally handed to your Sailor by one of our team members. Stay connected and brighten your hero's day by ordering an exclusive care package today.
Prices vary based upon care package selected. No additional sales tax or shipping expenses. Proceeds from our care packages go directly towards supporting your Sailor's Quality of Life fund at Naval Station Great Lakes through the MWR Department of the U.S. Navy.

Note: Both the Recruit Care Package and the Student Care Package have specific time restrictions for order placement. See details under item description on the ordering page.

For those attending Boot Camp at the Recruit Training Center:
The Recruit Care Package is currently unavailable.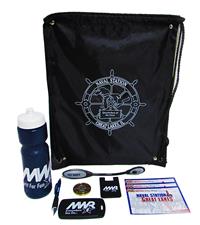 For those attending A or C School at Naval Station Great Lakes:
Student Care Package
Email your questions or concerns to grlkmwrrecdivisi.fct@navy.mil.
Please write Recruit or Student Care Package in the subject line.